FOR THE HAPPY COUPLE
If you're looking for a smaller, budget friendly and less traditional cake (or even something quirky) then look no further. 

Your wedding is one of the most important days of your life, but being cost conscious is often at the forefront of many couples minds during their wedding planning.  And this is why I offer a much simpler wedding cake service.
I can arrange a maximum of three-tiers (each can be a different flavour) with a buttercream finish, with simple decor such as fruits, fresh or faux flowers.  If you need more portions then I can supply additional cakes purely for cutting and serving.  Or taller cakes will also give you more portions.
I can deliver and set up your at your venue within a 15 mile radius of Epsom. and to help keep costs low for you I do not usually offer a tasting or in-person consultation service.
I have two stands that can be loaned to you; a 'shabby chic' Mr & Mrs white wooden square stand, and a diamante round stand.  Often your venue has their own stand available or you can supply your own.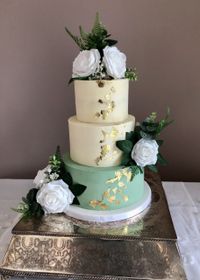 3 tier wedding with gold leaf_1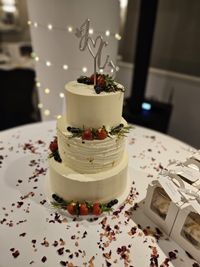 Humphrey 3 Tier Buttercream finish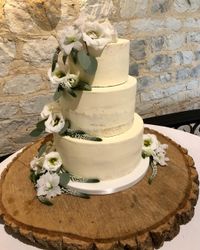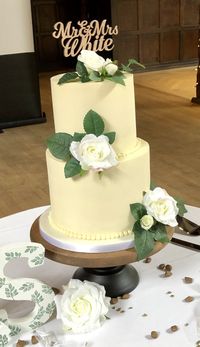 Wed Cake Buttercream Faux Flowers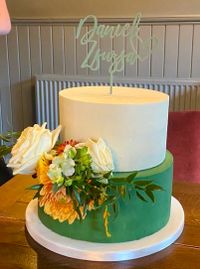 Wedding cake Green and White